Collisions - Trucks
Collision Elizabeth Truck Center is the largest State of the Art collision repair center in the Tri-state area.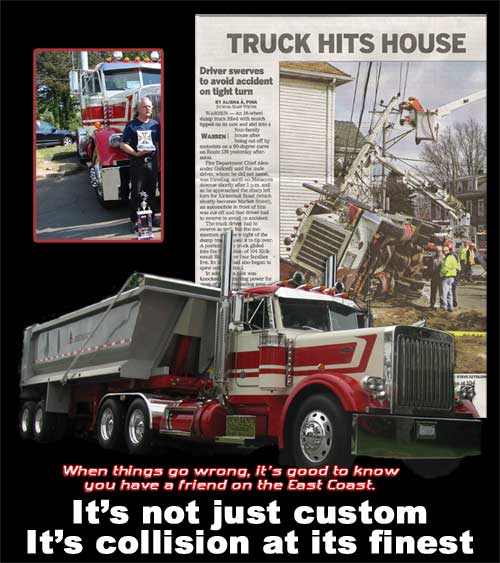 For complete collision transformations or check out video, photos and a complete chronology of the repair and revitalization of the Boston Bandit's "Sousa 8" at http://www.myspace.com/rig_doctor
"When my truck rolled, there was only one place that I knew would
get her back to new again. I took her to ETC, where
they made me feel like family"
We're here to help. Give us a call today!
Contact any of our fine Sales Representatives for expert assistance with any of your towing needs